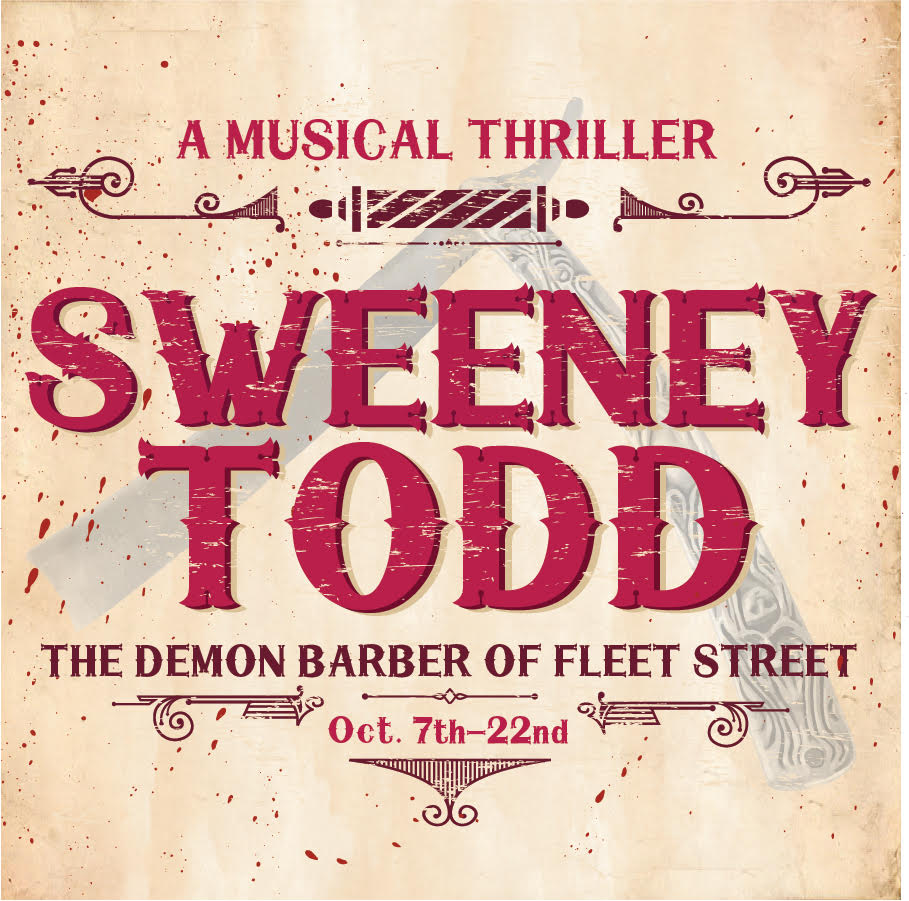 Sweeney Todd
October 7, 8, 9, 14, 15, 16, 21, 22, 2022
Friday and Saturday performances are at 8pm/Dinner at 7pm | Sunday performances are at 2pm/Dinner at 1pm
Tickets Pricing:
$20 for Show Only & $40 for Dinner and Show
There are a limited number of dinner seats that can be obtained by calling the Box Office at 281.794.2448. 
Stephen Sondheim's award-winning, heart pounding, musical thriller, tells the story of masterful barber Sweeney Todd as he returns to London to take his revenge against the corrupt judge who destroyed his life. In his vigilante quest, he meets the cheerfully unhinged pie shop owner Mrs. Lovett, who soon becomes an accomplice in his deadly schemes. Together, they sing their way through murder and mischief to the top of the food chain and will have you laughing hysterically one moment and gasping in surprise the next.